GUIDEDWEALTH IS A MEMBERSHIP BASED SERVICE COMPANY THAT WORKS ONE-ON-ONE WITH EVERYDAY CANADIANS TO PROVIDE STRAIGHT-FORWARD FINANCIAL EDUCATION, INFORMATION AND SUPPORT.
WE SIMPLIFY THE WORLD OF MONEY, SAVINGS AND INVESTMENTS AND EMPOWER OUR MEMBERS TO MAKE BETTER FINANCIAL DECISIONS. BY HELPING TO MAXIMIZE OUR MEMBERS FINANCIAL WELL-BEING THEY ARE BETTER ABLE TO ACHIEVE WHAT IS MOST IMPORTANT TO THEM AND ENJOY MORE OF WHAT LIFE HAS TO OFFER!
Our Goals are Simple
1. HELP YOU SAVE
2. HELP YOU INVEST
3. ANSWER YOUR QUESTIONS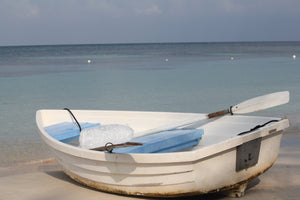 Getting to Know You
YOUR FINANCIAL SITUATION, STAGE OF LIFE AND COMFORT WITH FINANCIAL MATTERS WILL LIKELY DETERMINE WHICH GUIDEDWEALTH SERVICE WILL BENEFIT YOU MOST.
NO QUESTION IS TOO SMALL. NO JUDGEMENT IS EVER MADE. WE WORK WITH ALL PEOPLE WE FEEL WE CAN HELP - FROM FINANCIAL BEGINNERS TO MORE EXPERIENCED INDIVIDUALS JUST LOOKING FOR A SECOND OPINION.
EVERYONE'S SITUATION IS UNIQUE SO OUR FIRST STEP IS GETTING TO KNOW YOU AND WHAT'S MOST IMPORTANT IN YOUR LIFE!
It's Time to Make Money Simple!
THERE ARE BETTER WAYS TO SPEND YOUR TIME THAN WORRYING ABOUT YOUR SAVINGS, INVESTMENTS OR OTHER FINANCIAL MATTERS. BUT NOT KNOWING HOW TO MANAGE THESE THINGS AND MAXIMIZE YOUR NET WORTH MAY LEAVE YOU MISSING OUT ON WHAT TRULY MATTERS IN YOUR LIFE. THE GOOD NEWS IS MANY OF THE SOLUTIONS ARE REALLY QUITE SIMPLE!
YOU'VE COME THIS FAR SO BE SURE TO TAKE THE LAST STEP AND SELECT A SERVICE OR CONTACT US TODAY TO DISCUSS WHAT SERVICE IS BEST FOR YOU.
LET GUIDEDWEALTH HELP YOU MAXIMIZE YOUR FINANCIAL WELL-BEING AND LIVE YOUR BEST LIFE!
All information provide by GuidedWealth is for your consideration in planning your own investment strategy. It should not be considered advice or acted on without consideration of your own needs, goals, objectives and risk tolerance.